Do you have a lockout emergency? Call Boone's Locksmith Shop for a fast response to get you out of a jam!
Boone's Locksmith Shop is Central Vermont's premier, trusted provider of locksmith services and high security products, and has been for over 30 years.
Call us for all your lock related needs. We accept AAA and Cross Country! Our emergency lockout service is available 24/7, so whether you're locked out of your car or your house, we're there for you.
For more information about the services we offer,
visit our services page
!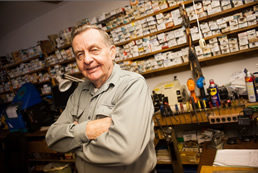 Daniel Boone
Owner of Boone's Locksmith Shop
Randolph, Vermont